Our Associates
We work with our partners to increase the product value,lower costs,expand markets and geographic reach and enhance product and service offerings. We care and understand every client requirement to turning your business into a big brand. The professional team designs your dream creatively for an eye catchy business glimpse. Our services and products are strengthened by alliances with leading technology partners. Our network of alliance and teaming relationships creates business value, reduces risk and accelerates go-to-market.

Industry for which we work are...
Warehouse
Print & Media
Mobile & Communication
Ecommerce
Aaradhya International

Aaradhya International
Aaradhya International is a well known and well established fastest growing trading company in the used clothing business having its venture with M/S BABU INTERNATIONAL established in KANDLA ZONE GUJARAT INDIA.
Avshapers

Avshapers
Avshapers offer complete home solutions ranging from design, home cinema, multi room audio solutions, home automation, retail audio-video and automation products and consulting (complete design-build).
IIT India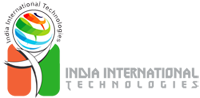 IIT India
INDIA INTERNATIONALTECHNOLOGIES is a leading & premier Printing Solution Provider in Delhi,India's. With a reputation for excellence, we have a proven track record of successfully printing service & solutions for our clients.
SMS Axiom

SMS Axiom
SMS Axiom are Deals in Internet & Mobile Marketing like BulkSMS, BulkEmails & IVR etc.
Shyam Electrostat

Shyam Electrostat
Shyam Electrostat, are one of the leading Photocopying and Printing Service Providers. Our services range caters to the various requirements of our esteemed clients.
MotoNeed

MotoNeed
MotoNeed.in is to be the India's prime - one stop on-line & offline solution provider to all or any Auto-needs.